"With Wowflow I manage to keep a complete overview with 3 employees and to remain agile. Without Wowflow, I would have to request another 4 employees from management and still couldn't keep track of all of the things."
Manuel Jarc,
Head of Facility Management, Forstinger GmbH

Company:
Forstinger has been Austria's leading automotive retailer since 1962 with 88 branch locations and 700 employees throughout Austria.

Industry:
Retail, Automotive

Web:
www.forstinger.com
Customer story
Status quo / Before Wowflow
Austrian's leading automotive retailer Forstinger manages the maintenance of 88 retail stores with the help of Wowflow. By optimizing the maintenance / repair process and digitalizing documentation, Forstinger has been able to eliminate unnecessary work, gain crucial real-time insights, and improve the general condition of its stores.
When Manuel Jarc joined Forstinger as a Head of Facility Management, one of his first priorities were to set up the facility management department and make it as efficient as possible with only 2 female employees:
"Coordination through multiple communication tools such as email made maintenance very time-consuming. The team had to put in a lot of extra effort just to collect all the necessary information about the work requests, not to mention the difficulty of tracking the work status. A lot of information was simply lost – information that is important to optimize maintenance and reduce operating costs."
However, Manuel and his maintenance team were determined to do the best job possible, and Wowflow was key to taking Forstinger's store maintenance to a new level:
"Wowflow allowed us to create a clear structure and process. All the manual work is reduced to an absolute minimum, so our team finally has enough time to focus on the most important thing – ensuring proper maintenance of stores in a cost-effective and efficient way. The great thing was that Wowflow required hardly any internal training, so implementation was remarkably quick – something that is very important for organizations with up to 1000 employees like ours."
Complete maintenance workflow in one place
"Thanks to Wowflow, we manage the complete administration of 88 stores across Austria without forgetting anything and keeping track of all open issues. The store managers can inform the head office about technical problems within seconds and immediately devote themselves to their other daily tasks. Since Wowflow maps the structure of our branches and synchronizes the master data, the store managers also have all necessary information about properties such as rental contracts, rental conditions, alerts about important deadlines, etc., up-to-date and at their fingertips. Thus, there is no need to search for a long time and nothing is forgotten."
Currently, the focus is on maintaining the stores. In the next step, Forstinger will also use Wowflow for the maintenance of the car workshops and EDP infrastructure and will integrate the other operational systems.
"The same way that we automate and optimize the facility management of the stores, we can also include and improve the maintenance of the entire infrastructure. This further minimizes or eliminates potential breakdowns of revenue-relevant machinery and equipment."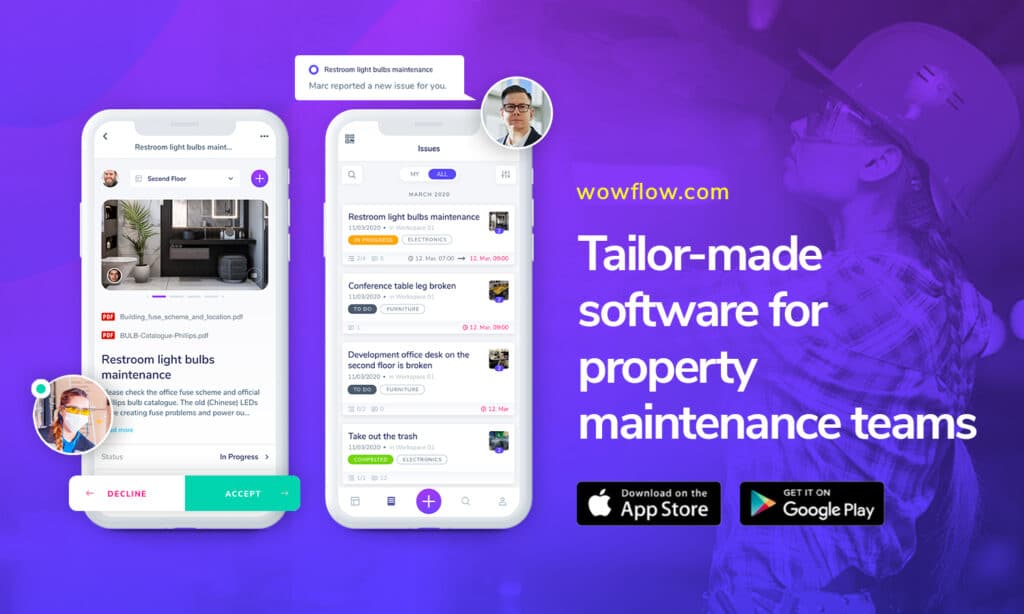 The efficiency of maintenance can be substantially increased
"With Wowflow, we managed to achieve a remarkable efficiency – managing the complete maintenance of 88 retail stores with only a total of 3 female staff in the FM department. Without Wowflow, it is hard to imagine that we can deliver such high-quality maintenance services even with twice the team. On top, onboarding of 88 store managements was easier and simpler than expected."
The true efficiency is not only in the reduction of effort but also in continuous improvement of the processes.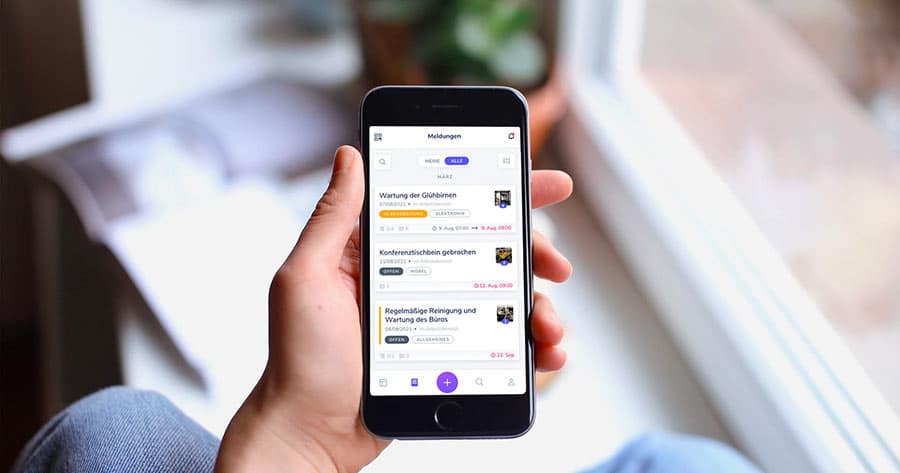 "Through the management dashboard, it is possible to break down processes to each individual step and evaluate them. When our team uses the mobile app, our management gets a real-time overview of what is actually happening on site. This is the only way we can get insights and data that allows the organization to continuously improve and avoid unnecessary operational costs."