Company:
ARS Bauträger GesmbH specializes in renting, planning and project management for the construction of commercial properties. The company is particularly active in the areas of Vienna and Lower Austria.
Industry:
Construction
Web:
www.ars-real.at
ARS property developer x Wowflow | Real estate, construction management & vacation planning – all in one software
The problem: Daily anger about unfinished business
"Like many other companies in the industry, we have long used the WhatsApp messenger service as a communication tool. The big drawback: Tasks that are uncomfortable or that are not done so gladly were lost. With WhatsApp it is also not possible to categorize or prioritize activities, "says Siegfried Singer, managing director of ARS Bauträger GesmbH. At some point Singer had enough. A solution had to be found. "Our first thought was to program a suitable software for the construction management ourselves. I had already talked to programmers. " However, such a process takes a lot of time and money. The usefulness of the finished app cannot be determined in advance – you don't know what you're getting yourself into.
The solution: software with which tasks can be easily managed
Then Singer came across Wowflow. After a few conversations with his brother Stefan Singer and the IT department, it was clear that the software would be used. ARS now uses Wowflow extensively: for construction management, site inspections, employee vacation planning and everyday tasks.
"With Wowflow I have the overview that I was missing before. At ARS, a different tool had been used in the past – but that was clearly inferior. In the end, it was never used. In the end, the decision was made in favor of Wowflow because it is unbeatably easy to use. It's great that we can now store and describe all tasks with photos. " The use of the app goes so far that the employees of ARS submit their vacation requests on Wowflow. For this purpose, a message was created under the name Vacation Requests. At a glance you can see who would like to have free time and to whom the free days have been granted.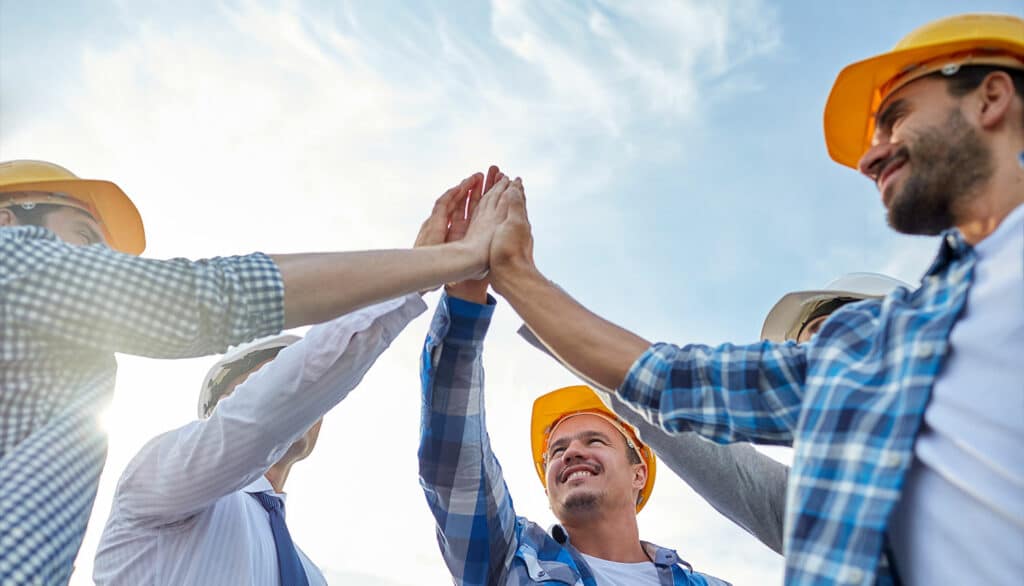 Wowflow is also used for construction site management. For this purpose, Singer's team has created a work area called construction sites. This is divided into sub-work areas – each representing a construction site. This makes it particularly easy to keep track of things. Individual tasks are sent to the appropriate service providers via a link – with all the information that is necessary: A huge relief in everyday work for Singer and his team.
The result: traceability and documentation
"I particularly appreciate that Wowflow has made all processes on the construction site traceable. Everything is well documented in the app – both through photos and through PDF reports, which are generated automatically. With just a few clicks I get to all the information I need – and can access it anytime, anywhere. "
ARS currently has a total of 25,000 m² of lettable space, which is also managed, serviced and looked after by the company. One-off or recurring tasks can be easily recorded, delegated and approved with Wowflow. Here is an example: ARS is the developer of several single-family houses and housing estates. Before the handover to the buyer, the final site acceptance takes place with all companies commissioned by ARS. On average, 40 to 60 defects occur per inspection, which can be documented and delegated on during the inspection using Wowflow. In other words: The entire administrative work is done directly during the inspection.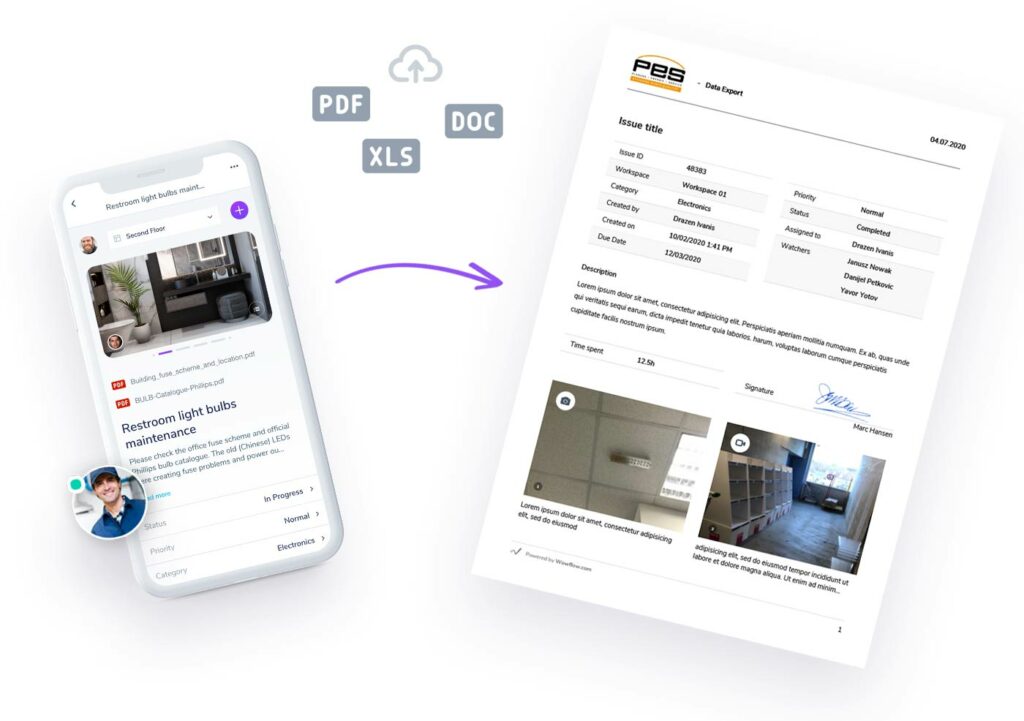 Before using Wowflow, the photos were taken with the mobile phone, saved or filed accordingly, and the tasks were forwarded. If we assume that this process took three to five minutes per task, we come to 2.5 to 4 hours per visit. If a housing estate consists of up to 30 units, this is an average of 100 hours of pure administrative working time to document and delegate deficiencies.
Singer also finds the time recording function very useful. Before implementing Wowflow, it was difficult for him to determine what it took his employees for how long. This can now be assessed well and he can also better plan upcoming assignments with partners.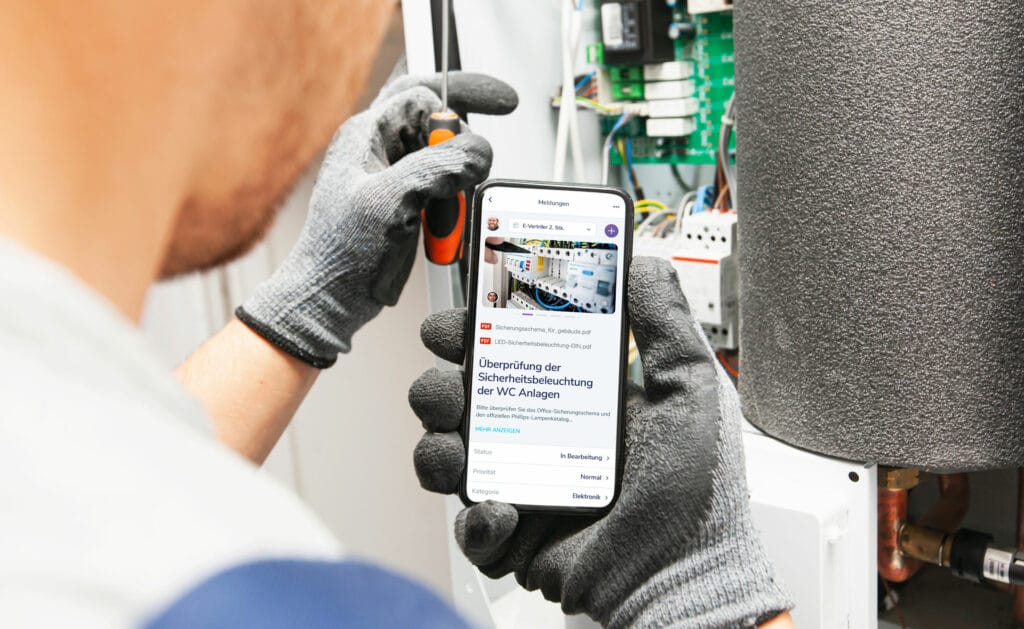 With this, Singer confirms that Wowflow has made it possible for his company and his team to further increase the quality of work. By prioritizing the tasks, it is clear at a glance what needs to be done next. No more important activities get lost in everyday business. This of course leads to satisfied customers and presents the ARS property developer as a reliable partner.
Are you also interested in using Wowflow as software for your construction company? Get contact with us.