Even without an app, anyone can create a message in Wowflow and thus draw attention to deficiencies.
In our facility management software Wowflow, every property – even every single office and every rented apartment – can be provided with a QR code. This code is available to everyone, if desired. What does that look like? Very simple: The QR codes are placed in the right places where they are clearly visible. If one of them relates to the coffee machine (or a technical system in general) in the communal kitchen, then it is stuck on the machine – with a corresponding explanation of what it means and what can be done with it.
Scan the QR code and try it out right away: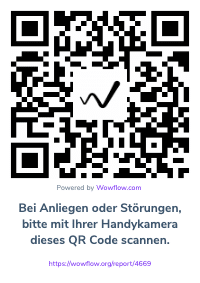 If a colleague now notices that the coffee machine or another device in the room is broken, he or she scans the code with the smartphone. App access or login is not necessary for this. A window now opens in which the defect can be described and photos can be added. The urgency of the report is also determined. Last but not least, the person leaves their email address (optional) in order to be notified if the defect has been successfully remedied.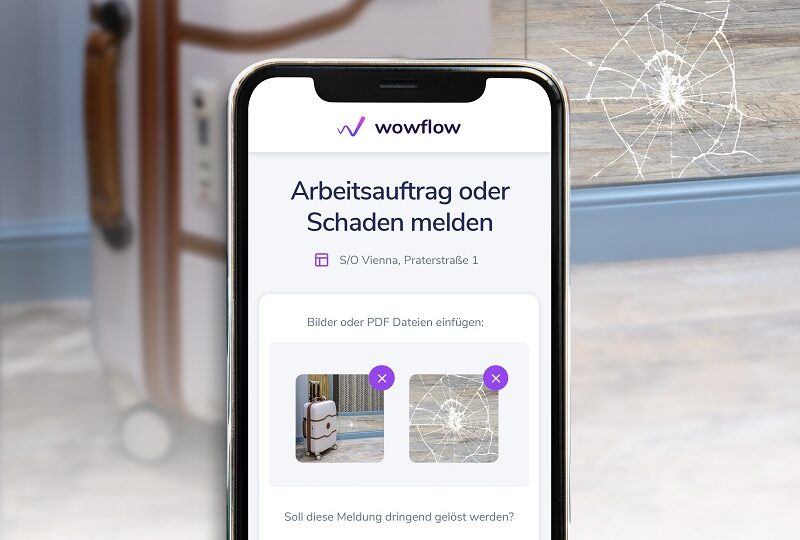 The FM management of the property is notified and can forward the task to the appropriate employee. The message fits easily into the daily workflow. At the end, a report can be sent to the person placing the order, or they can simply be notified of the completion by email.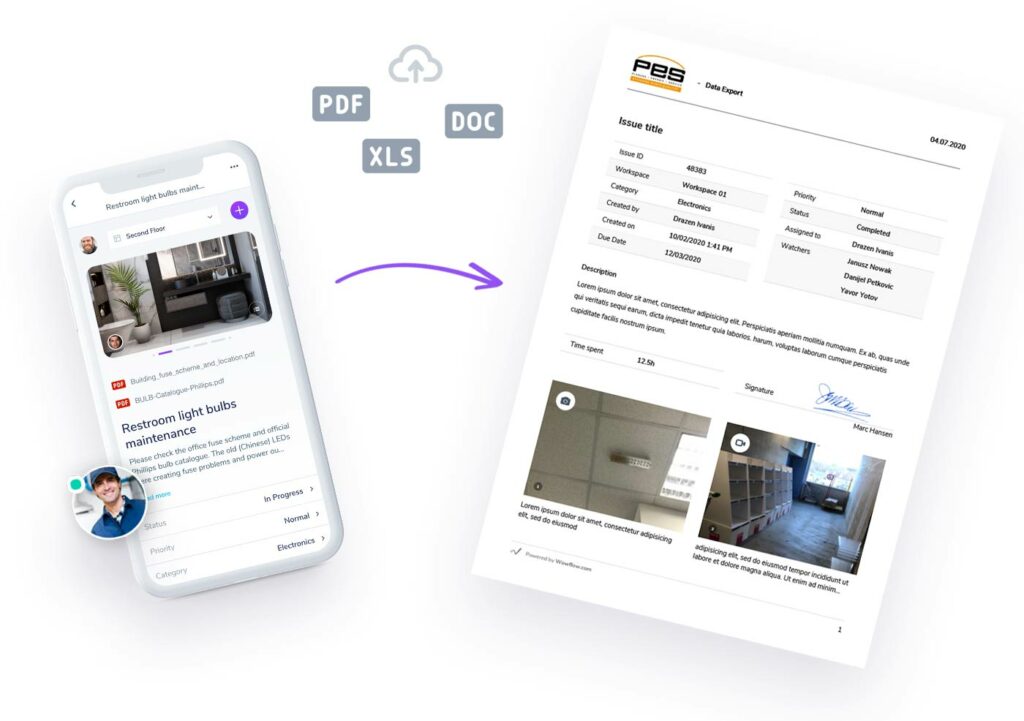 Questions about the QR code feature?
Let us know at any time if you have any questions about our QR code feature.
Watch the video (in German) to learn about the new feature: