Is team management draining your energy?
Handle your team management with ease with Wowflow
No credit card. No contract.

Leading facility management teams work with Wowflow
Team management software helps connect all the important processes related to assigning work to employees. In facility management, this includes efficiently managing schedules, tracking hours, effective team communication, and generating detailed work reports.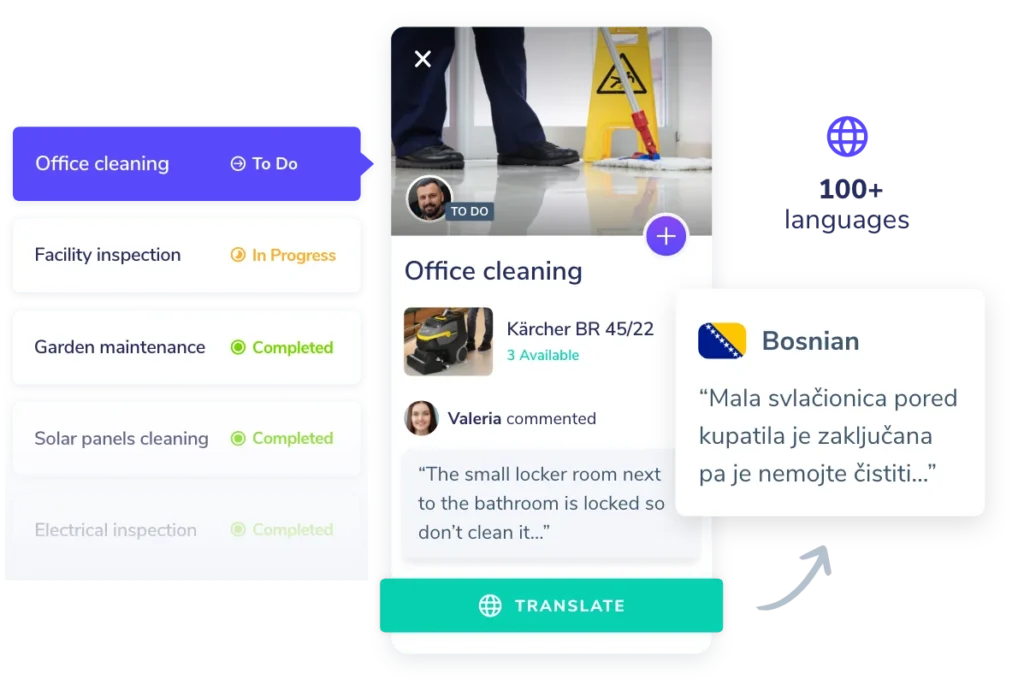 Speak your team's language
Inefficient team management ? Simplify the process by sharing all necessary information with our intuitive app. With Wowflow, instructions are automatically translated into 10 different languages. All crucial data is promptly uploaded to the appropriate location.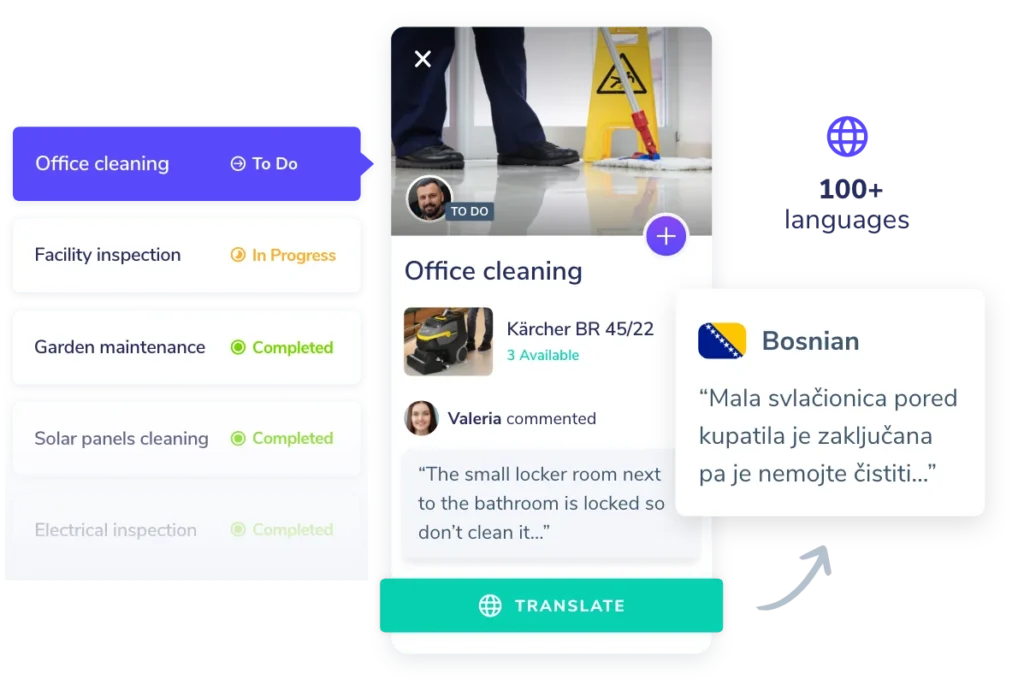 Make sure the work gets done
Keeping the work up to standard can be challenging. With Wowflow, easily assign who is responsible for each task and when. The GPS functionality ensures employees are where they need to be to handle their duties. Reliable documentation is also included.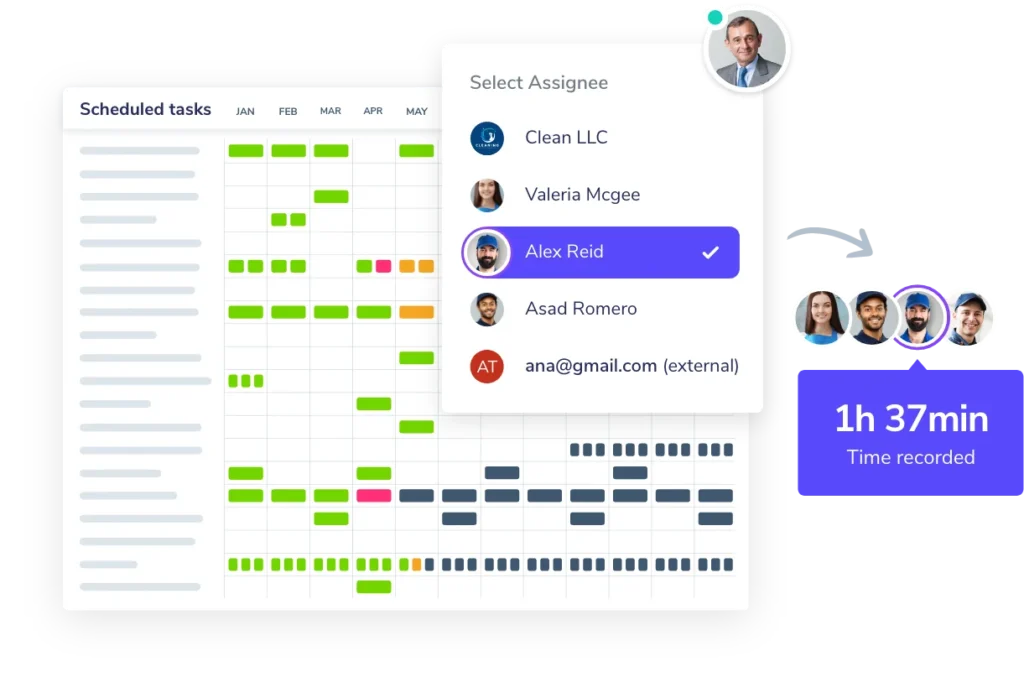 Improve your staff planning
Losing track of tasks? With Wowflow's handy calendar view, stay on top of who's working on what at a glance. Edit time schedule with just a few clicks. Effortlessly automate time tracking for your whole team.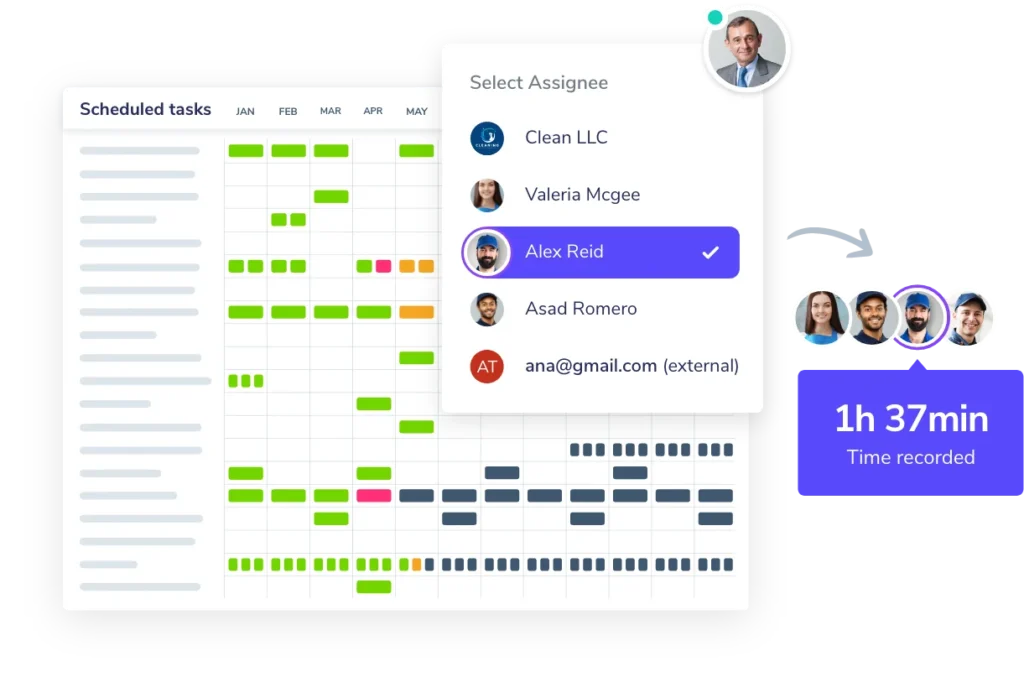 Manage all your records automatically
Tired of sharing photos via WhatsApp? With Wowflow, no more searching through endless chat threads. Your team can upload all the information directly within each task. Wowflow also allows customers to sign PDF-reports digitally. All documents are automatically synced with your ERP system.
Unlock the power of effective team management with Wowflow
Get started with Wowflow today!
14 days free trial. No credit card. No commitment.
Why Wowflow will get you hooked
Streamline team management with enhanced flow, time, and efficiency
 50% less administrative effort
40% higher customer satisfaction
100% real time data
Over 50 companies from the facility management industry have already opted for Wowflow. Ready to kick off ? Stand out from your competitors !